WHY CLIMATE CONTROL?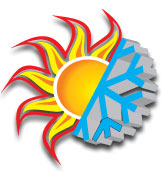 Our climate control storage units are temperature controlled at a range of 50–80° depending on the season using central air conditioning and heat. More importantly, the relative humidity is closely monitored and not allowed to exceed 60%. For added protection of your possessions, we also maintain an excellent pest control program.
Severe hot or cold temperatures and high humidity can damage items stored in standard storage units. Important documentation for your home or business, computer equipment and electronics, wood or leather furniture, photographs, books, clothing, artwork and other valuable possessions can be destroyed if not properly protected. Climate controlled storage units are temperature and humidity controlled ensuring your treasured belongings are not exposed to extreme temperatures. Our climate controlled storage facilities are housed in an indoor finished building where dirt and dust are less likely to penetrate and provides the ideal solution for storing your personal or business-related items.
Here is a sample of items you may wish to consider storing in a climate controlled unit:
Electronics: electronics are sensitive to the extreme heat and humidity, and will last longer in a climate controlled storage unit
Mattresses: mattresses that are exposed to the heat and humidity can suffer damage from mold and mildew
Important Paper Documents: paper can age prematurely when stored in the heat and humidity
Antique Furniture: furniture will fare much better when in climate controlled self storage
Photos and Videos: irreplaceable memories like photographs and home videos should be protected from the elements by renting a climate controlled storage unit.
For more information on our climate controlled storage solutions, visit or call Parkway Self Storage (270)-886-9090 to speak to our professional staff.
Maintaining this climate controlled environment may help to prevent:
Warping, cracking, and splitting of wood furniture
Mold, mildew, and bacteria overgrowth
Rust and corrosion of metal
Premature aging of most stored items.